We Have a Great Selection of Used Inventory at Our Newark, DE Location
Not everyone boasts about having purchased a used vehicle, but honestly, they probably should! These days, buying used is incredibly common, as people are quickly starting to pick up on the many perks of doing so. For that reason, we at Porter Chevrolet are proud to offer shoppers in Newark, DE, a variety of Chevy models and vehicles from other brands like Ford, Cadillac, and more!
Why Buy a Used Vehicle
While some of the advantages of buying a used car are obvious, some may not be to our New Castle, DE drivers. There are many changes that the auto industry has made in recent times that make buying used more worth your while than it had been in the past. Some of these changes include:
Improved Durability - Worried your freshly purchased automobile will fail on you at the last minut...
Comparing the Chevy Blazer vs. the Competition
The Chevy Blazer is one of the most popular SUVs among our Newark, DE drivers. The newer models have included a futuristic style with the same quality you would expect from Chevy. They are known to be very reliable vehicles that stack up well against the competition.
When it comes to performance, the Chevy Blazer delivers. With ample towing for its class and better fuel efficiency than the Honda Passport and Jeep Cherokee, the Blazer is a great SUV for those that like to balance work and play. The available all-wheel-drive allows you to traverse all kinds of road conditions around New Castle, DE, with confidence. With the option to choose driving modes, the Blazer can determine traction and torque control wherever needed.
The Chevy Blazer has the longest base when compared to the Honda P...
Why Choose the Chevrolet Trax Over the Competition in Newark DE
When you are looking for a top affordable compact
SUV, then you want to see what the Chevy Trax has to offer. While the
competition is stiff, the Trax has been designed to deliver more. Let's take a look at how the Chevy Trax does against top competitors.
Chevy Trax vs. the Honda HR-V
When you are in a compact SUV, you don't want to feel like you have limited space. That's why the Chevy Trax offers an amazing 39.6 inches of front headroom. When it comes to the Honda HR-V, you only get 37.6 inches of front headroom. Moving to the rear headroom space, the Trax gives you 38.8 inches while the Honda HR-V only provides 38.3 inches.
For those looking for additional space for their everyday errands to New Castle DE the Chevy Trax is a better fit, literally!
Chevy Trax vs. the Jeep Renegade
When...
Learn More About the 2020 Chevrolet Lineup at Porter Chevrolet in Newark DE
At Porter Chevrolet serving New Castle DE, we have a
wide variety of Chevrolet vehicles. Whether you're looking for a work truck, a
luxury sedan, or something in between, we'll be able to connect you
with a model that meets your needs and matches your style. To discover all our 2020 Chevy lineup has to offer, continue reading.
Chevrolet SUVs
Our Chevy SUVs are some of our most popular models.
The Chevy Suburban and Tahoe are both competent three-row SUVs that have
long been solid performers. Note that the Suburban is a bit longer than the
Tahoe, so you can fit more cargo in the back with a full load of passengers.
The Traverse is another three-row SUV that may make sense for you. Kids will love sitting in the back, and you can keep them entertained with your advanced multim...
When it comes to muscle cars, the automotive industry has quite a few that stands out. The
Chevy Camaro
is no exception to the rule as this automobile perfectly personifies what a muscle car should be. The new Chevrolet Camaro has exceptional styling, a premium interior, and quite a few ponies under the hood. Here are some of the car's best features and how you can take advantage of them all.
Performance & Features
The 2020 Chevy Camaro is built for speed and is a breath of fresh air. Drivers from New Castle to Wilmington, DE can choose from a variety of trims, including the Chevy Camaro LS, Chevy Camaro LT, Chevy Camaro LT1, Chevy Camaro SS and Chevy Camaro ZL1. This car is aerodynamically designed to cut through the breeze with precision. Chevy offers multiple drivetra...
Versatility of The 2020 Chevy Suburban
The
2020 Chevy Suburban
is a quintessential SUV to the highest degree. This particular vehicle provides plenty of seats, an abundance of cargo space as well as luxurious features. Styling for the exterior and interior is quite premium, which will only enhance your driving experience. Let's check out what this large SUV has to offer.
Versatility, Features & Performance
The 2020 Chevy Suburban has mass appeal, and it's built for family life in the greater Newark, DE area. One of the best overall features here is that up to nine individuals can fit in the cabin. Of course, Chevy utilizes some of the most premium comfort components, such as fine leather and other soft-touch materials. This spacious interior is very serene thanks to the triple-sealed doors and acoustic-lamina...
The Tough And Durable Chevrolet Colorado
The
Chevrolet Colorado
is a truck that can serve multiple purposes. The Colorado is built tough enough to be used as an everyday work truck around New Castle, DE. It is also designed for off-road use. You can also use the Colorado as a commuting and family vehicle. At Porter Chevrolet in Newark, DE, you will see that the Colorado has powerful performance, along with off-road, and safety features.
The Chevrolet Colorado offers three powerful engine options. The base engine is a 2.5-liter four-cylinder. This engine gives you 200 horsepower and a towing capacity of 3,500 pounds. A 3.6-liter V6 is another option. With this engine, the horsepower moves up to 308, and the towing capacity is 7,000 pounds.
The most powerful and fuel-efficient engine is the Duramax 2.8-liter ...
Come See The Chevy Traverse At Porter Chevrolet
When you are considering mid-sized SUVs, make sure to check out the
Chevrolet Traverse
. This SUV is available at Porter Chevrolet in Newark, DE. The Traverse is a three-row SUV that has an aerodynamic exterior along with a spacious and comfortable interior. If you're looking for an SUV that has the performance, interior, tech and safety features, look no further than the Traverse.
The standard engine on all trim levels of the Traverse is a 3.6-liter V6 that provides 310 horsepower. If you add the optional trailering package, this SUV has a towing capacity of 5,000 pounds.
The Chevrolet Traverse is able to seat seven or eight people depending on if you choose the available captain's chairs for the second row. There is a lot of space in the Traverse even with the ...
Let's Check Out the Chevy Trax
The Chevy Trax at Porter Chevrolet is an impressive SUV with ample cargo space, an eye-catching design, and advanced technology features that Neward, DE drivers will appreciate. The Trax offers three trims that include the LS, LT, and Premier. If you're looking for details about the Trax near New Castle, DE, we can help with an overview of its features and design below.
The standard engine featured with the Trax is a 1.4-liter turbocharged engine that provides you with up to 31 MPG highway. This engine delivers 138 horsepower and 148 pound-feet of torque. The 1.4-liter engine features Multiport Fuel Injection and Variable Valve Timing for improved efficiency, and it optimizes torque throughout the rpm range for enhanced responsiveness and performance. The engine comes mated with a six-spee...
We've Got the Chevrolet Blazer at Porter Chevrolet
We at Porter Chevrolet, located in Newark, DE, just over the border from West Chester, PA, are very excited to offer up the great Chevy Blazer. This awesome midsize SUV is the perfect companion for any family. With a refined ride quality, and a strong optional V6 engine, you'll be able to get the right power behind every ride. With the Chevrolet Blazer you'll enjoy ultimate connectivity as well as great SUV handling.

Great Interior Technology
With the Blazer, you'll always be connected. This great vehicle allows you to take full advantage of Apple CarPlay and Android Auto, making it easier than ever to stay connected to the outside world on lengthy road trips. With these great apps, you can easily take advantage of your phones navigation system. Bluetooth is also available and will make th...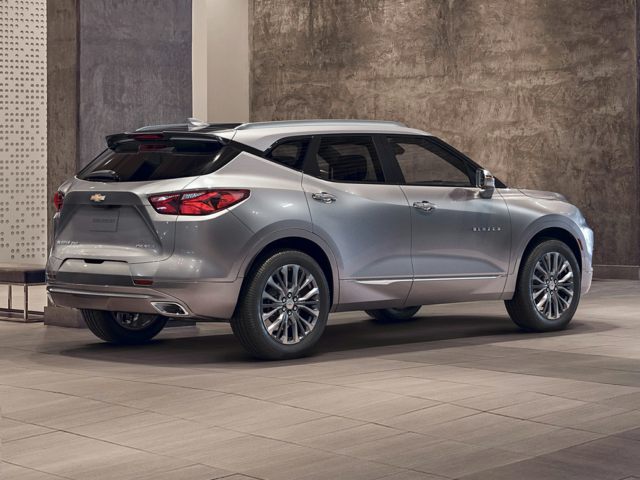 Ready for a Test Drive in an SUV That Defies Convention?
With years of tough performance under its belt, the 2019 Chevy Equinox gives its drivers a dose of modern technology and premium comforts, but it hasn't forgotten its roots. Here at Porter Chevy in Newark DE, our customers know that we carry a variety of models and that each one has a lot to offer your commute in New Castle DE. The Chevy Equinox is one of the models that we see drive off our lot frequently, and for a good reason.

When you need something with up to 63.9 cubic feet of available cargo space and plenty of entertainment features, you know the Equinox has you covered. You and your passengers can enjoy available technology like Android Auto and Apple CarPlay, SiriusXM Satellite Radio, and 4G LTE Wi-Fi Capability on your commute from Wilmington DE. You'll also have available safet...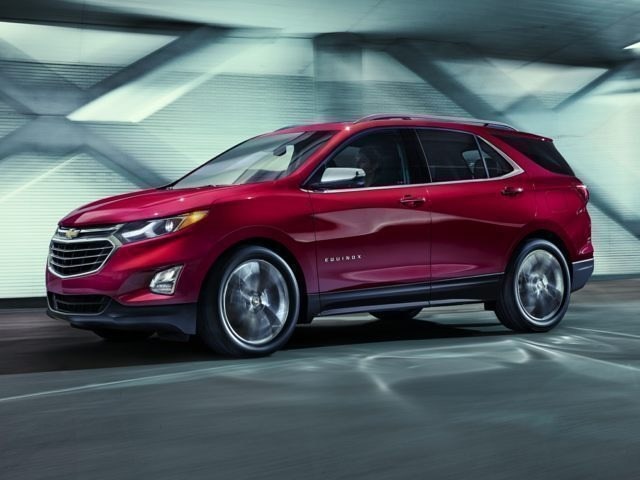 The Chevrolet Silverado 1500 is One Tough Companion
We at Porter Chevrolet, located in Newark, DE, love all that the Chevrolet Silverado 1500 can do. This light-duty vehicle is sure to get tough jobs done for you and your family. With its incredible power, performance, technology and luxurious interior options, this vehicle is definitely one you want to check out.

Performance and Power
Chevy made sure that there wouldn't be a lack of options when it comes to choosing your Chevrolet Silverado 1500. That's why several engines exist for this beauty. A V6, two V8 engines, a turbocharged four-cylinder and a diesel six-cylinder engine are all available to be equipped. Depending on what you plan on using your truck for, Chevy's got you covered.

Technology and Interior
New Castle and Wilmington, DE, folks know to come to Porter Chevrolet because of...